NTSA 10m Air Rifle National Championships 2015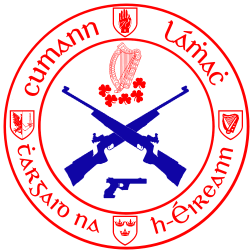 Sean Baldwin is the Irish National Men's Champion 2015, with Stephen Murphy taking Silver and Conor McDermottroe in Bronze position.
In the Women's event a relative newcomer to the sport, Dinara Isaeva, is the Irish Women's Champion, with Ciara Deevy in Silver medal position and Regina O'Sullivan taking Bronze.
Full results are available here - Results
NTSA wishes to thank the UCD Rifle Club for the use of the range.
Some photographs of the medal winners and action during during the competition - click on the thumbnails for larger images: